Image Credits: Getty Images
We hear it all the time.
"Republicans are a bunch of angry, old white men."
Republican women have been shouting from the treetops about how conservative women are the life of the Republican Party. We had some glass-ceiling shattering wins in this recent midterm: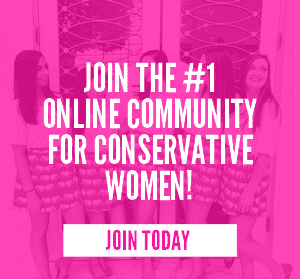 Marsha Blackburn – First Female Senator from Tennessee

Kim Reynolds – First Woman to win Iowa's gubernatorial race

Kristi Noem – First Female Governor of South Dakota

Janice McGeachin – First Female Lieutenant Governor of Idaho

Jeanette Núñez – Florida's First Latina Lieutenant Governor and the highest ranking public-service Latina in Florida's history

Kay Ivey – First Female Republican Governor of Alabama
These wins are monumental for women. Unfortunately, they are noticeably absent in any graphic you've seen floating around the internet about all of the women who broke glass ceilings. Why? The women in the graphics you're seeing are all Democrats. Their victories should be celebrated, but why aren't they celebrating the contributions to history that the Republican women are making? 
When we hear the complaints that the Republican party is full of men, many Democrats refuse to acknowledge the accomplishments of Republican women. We constantly have to hear that we are voting against our own rights or that we are betraying our fellow women. As conservative women, we know this couldn't be further from the truth. 
Republican women make history don't get the attention they deserve. In fact, their historic wins are often met with disdain and eye rolling, criticism of looks and harsh attacks about their lives as women.
Democrats who ignore the significant accomplishments of Republican women are being counter intuitive to their message of promoting women. It's further proof that no matter what Republicans accomplish and change, it will never be enough for the Democrats to say "great, let's start arguing policy instead of race and gender now."
Democrats should appreciate the fact that women are rising in the Republican party and being the empathetic voice that many always say is missing. 
Republican women are changing the dialogue within the party by
 heading to Washington DC or their governor mansions of their respective states. Their 
unique perspective on issues will help shape policy. 
We always hear that feminism is for everyone. Except, there was radio silence about the major wins many of these Republican women had during the midterms. Why? Because of the letter next to their name.
If feminists want more people to identify as feminists, they shouldn't outcast the women who have different politics than them. How are we supposed to feel accepted and that we are all fighting for women to be equal to men when the accomplishments of Republican women are ignored? 
It doesn't matter what we accomplish as a Republican women, we will never withstand the test Democrats have created simply because we disagree on policy.
To Democrats, I sincerely congratulate you on the many glass ceilings that you've shattered this election with
Rashida Tlaib and Ilhan Omar on being the first Muslim women elected to Congress, Alexandria Ocasio-Cortez on being the youngest woman to be elected to Congress, and Sharice Davids and Deb Haaland as the first Native American women elected to Congress. Also, an honorable mention to Jared Polis of Colorado becoming the first openly gay Governor.
These women are inspiring women across the country to stand up. Politics isn't just a man's world anymore. I appreciate what everyone has done to shatter ceilings this election. To the Republican women who have won and faced scrutiny, thank you so much for representing the rest of us Republican women so bravely.