The most challenging aspect of transitioning from college to work is learning how to embrace your youth while still appearing professional. From accessories to clothes to even shoes, here is how to seamlessly revamp your professional style for conferences, internships, or your dream job.  
DO:
Thick heels


If you haven't noticed, block heels are all the rage right now. Not only are they cute, but they are extremely comfortable. Yes please! Show you're trendy by incorporating a pair of thick heels into your office outfit, but remain professional by keeping them three inches or under. You'll love them so much, you will want to wear them everywhere.
Simple accessories


Embrace your inner Blair Waldorf by finishing off your outfit with a satin headband or a pair of classic pearl earrings. Simple accessories make a serious difference! Besides, nothing is as alluring as wearing J.Crew jeweled studs with a fresh manicure and cute handbag to Friday afternoon happy hour.
Texture

Cashmere, silk, and natural fibers scream classy. Ivanka Trump is the queen of incorporating texture into her outfits. Opting for one of these fabric styles can help personalize an outfit without compromising your professional appeal.
Pops of print

Turn heads with a peak of polka dots or floral. A print that consumes your whole outfit can be overwhelming, but a touch of it is adorable.This is a small detail that will make you feel more feminine while staying professional. This can transform a stuffy suit to a cute and classy masterpiece.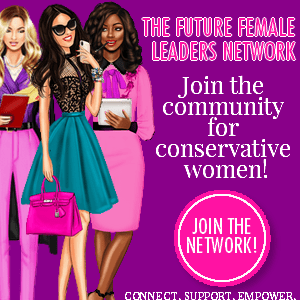 ---
---
DON'T:

Short dresses/skirts

It's okay to rock your figure; however, short skirts are never acceptable in the workplace. A tailored skirt or dress can highlight your figure without being tight and form fitting. It's hard to earn respect when you're dressed for the club. If you want to personalize your outfit, focus on how to clothes look themselves instead of their length. Most women on Wall Street recommend nothing shorter than one-inch above the knee. Save your dazzling Lilly Pulitzer dresses for Sunday brunch. Remember ladies, dress for the job you want.  
Tank-tops/crop tops/low cut Tops

The two piece outfits are super popular right now. I am a huge fan of the crop tops to football games or on a girl's weekend but
never
in the workplace. Important things to remember are: no cleavage should be seen, no stomach should be seen, and no skinny strapped tops. I can guarantee that if you wear a crop top to work, you will raise eyebrows and potentially lose your job. Remember to include this for events such as conferences, where you will be networking in a professional setting. Don't catch people's attention with your outfit in a negative way.
Wedges or any open toe shoes

During your college sorority meetings you could totally get away with a pair of cute wedges and dress for business casual. However, it won't fly in a professional environment. If you're not a closed-toe heels girl, try opting for a pair of flats.  Save yourself the awkward conversation with your boss and stick to closed toe shoes. 
Hoop earrings

I'm not going to lie, I am a victim of the hoop earring. Hoops are seen as a classic go-to accessory for millennials, but to other generations it is inappropriate in any professional setting. Studs are truly the only type of earring you should wear. Refraining from showing off your new Kendra earrings is disappointing, but they can wait until the weekend.  
Remember, you are representing yourself with not only your professionalism but your clothes as well. Let people focus on your strength and ideas instead of what you are wearing. At first, it's overwhelming to transform from the casual, college trends to professional attire. Keep this list in mind and you'll soon have built a wardrobe that will last for years to come.