Image Credits: NBC
As the stores roll out the boxes of chocolates, paper doilies and conversation candy hearts we know it's time for Valentine's Day once again. But you don't have to have a boyfriend, fiancé or husband to celebrate this holiday. Lots of people like to celebrate the holiday of loving with their family members or with their group of friends, with a Galentine's Day celebration. Here is everything you need for you and your girl gang to throw the perfect Galentine's Day celebration.
Food and drinks
For Galentine's Day, go with all things pink, sparkly and heart-shaped.
Food? Papa John's and Papa Murphy's who both offer heart-shaped pizzas on Valentine's Day or Chick-Fil-A who offers a heart-shaped nugget tray.
For drinks, you can use any kind of pink lemonade or pink Kool-Aid and add Sprite or an alcohol of your choice. I like to add pink, edible glitter like the kind found
here
for an extra touch.
Any kind of cupcakes, brownies and Valentine's Day candies will also be a great addition for a sweet treat!
Music
A celebration for you and your girl group calls for a playlist of girl power songs by some powerful women. You can find my picks on Spotify here.
Decorations
Amazon has a great selection of Valentine's Decorations, like
these
,
these
and
these
. Or you can head to your local craft store and make some of your own.
Games
Amazon also has a lot of great options for games to play with your friends at Galentine's Day like
this one
, or
this one
.
Movies
If you and your friend group would rather watch a movie than play games, there are tons of great Rom Coms available for streaming this month. Some of my favorites are To All The Boys I've Loved Before, Sixteen Candles and Sierra Burgess is a Loser, which can all be streamed on Netflix.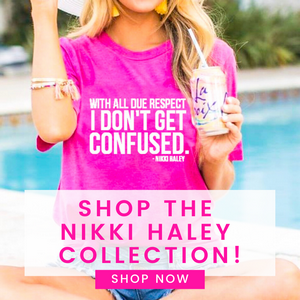 CABINET
Georgia Gallagher graduated from the University of Alabama in the summer of 2019 where she majored in Journalism and Political Science. She is currently working as a Cast Member at Walt Disney World in Florida. In her free time she can be found advocating for pro-life policies and working with single or low-income mothers. She often says that her planner is second only to her Bible and she's never caught without a cup of coffee in her hand.