Election season for 2020 has kicked off, and we're excited to see an
uptick
in Republican women running for office. As we move closer to the primaries, we want to highlight and celebrate qualified GOP women who have proclaimed their candidacy for a variety of political offices.
The filing date for 2020 office recently passed in Alabama, whose primary election will be held on March 3, 2020. Here are three right-leaning women running for office in Alabama.
Jessica Taylor (AL-2)
Taylor caught the eye of many across both sides of the aisle with her
campaign launch video
in October, in which she called out the four Democratic congresswomen who make up "The Squad." She expressed a desire to create a conervative "squad" of her own if elected to Congress. Additionally, Taylor stands as a supporter of President Trump, and, unlike some of her Republican counterparts, has listed term limits among her issues of priority, which she explains is essential in the fight to "drain the swamp."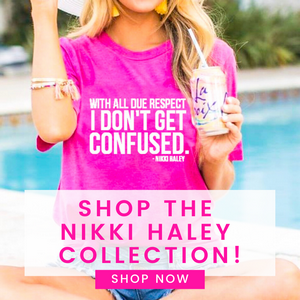 Taylor
worked
in the Governor's Office of Faith-Based and Community Initiatives, where she instituted policies like the high school drop-out prevention program. She earned her law degree at night while working by day. Additionally, she served as President at the River Region Pregnancy Center, and has been involved in other community outreach initiatives.
Ruth Page-Nelson (US Senate)
Ruth Page-Nelson was formerly a mayoral candidate for the city of Dothan, Alabama in 2017. Now, she is seeking a seat in the US Senate. Page-Nelson is
described
as a "community activist." She also
formed
the organization Smart North America to provide education and training in the energy industry, though the business was put on hold as she, as of 2017, became a "full-time activist." Though little has been written of Page-Nelson since her unsuccessful bid for mayor in 2017, her previous work shows her to be passionate about jobs and job training — specifically green jobs.
The race ahead will certainly be difficult for Page-Nelson, the only female running for this seat, as she will be up again well-known candidates like Former Attorney General Jeff Sessions and former Senate candidate Judge Roy Moore.
Terri Hasdorff (AL-2)
Terri Hasdorff, Montgomery native, is
running
as the "Christian conservative" candidate for AL-2. Hasdorff has spent years in public service, working in the White House Office of Public Liaison under the George H.W. Bush Administration. The protection of religious freedoms has been fundamental to her life in public service; she has worked as Executive Director of the Governor of Alabama's Office of Faith-Based and Community Initiatives and in other roles of community outreach.
Hasdorff supports Republican platform ideals like gun rights and pro-life values. She stands beside the President on issues like immigration and the economy.
FFL Cabinet
Liana is a follower of Christ and current communications student at Fairleigh Dickinson University. She enjoys writing, reading, and serving others.