Image Credits: SAUL LOEB / Getty Images
Yesterday marked day one of Judge Brett Kavanaugh's confirmation hearing for Supreme Court Justice. Over the course of the opening statements,
70 protestors
were arrested for disrupting the hearing. Most of these protestors were men and women yelling in the gallery that Kavanaugh's confirmation would be a major setback for women's rights in the country. Perhaps instead of yelling and being kicked out of the hearing room, these protestors should have stuck around until day two to actually listen to Kavanaugh discuss these issues.
On day two of the hearing, Kavanaugh is finally able to discuss his record for upholding equality and the Constitution. While he reminds Senators that his role is that of a judge and not an activist, he clearly maintains his own views on feminism that all women, especially conservative women, should be able to get behind.
Utah Republican Senator Orrin Hatch spent a

significant portion

of his first questioning period asking Kavanaugh about his record working with women. As Senator Hatch pointed out, Kavanaugh was the

first D.C. Circuit Judge

to hire an all-female class of law clerks.
Not because he was seeking women to fill his positions as a political stunt, but because he made finding the best qualified personnel, regardless of gender, a priority.
As Judge Kavanaugh explains to Hatch, much research has shown that law can be a 'boys club', making it difficult for women to break into the profession. Kavanaugh noted that the networks which judges often look to to hire clerks seem to exclude women and minorities. As a result, Kavanaugh sought to deliberately broaden his pool of applicants to ensure qualified personnel from
all
backgrounds were included.
In his first year on the bench, Kavanaugh's clerks included three women and one man. Ever since, he has focused on ensuring all qualified applicants are brought to his attention by working directly with university professors to give women in the law field more opportunities.
84 percent of the women clerks who served with Kavanaugh continued to earn a clerkship at the Supreme Court.
Rather than victimizing women and making a spectacle of judges who did not include women in their staff, Kavanaugh led by example. He made sure the most qualified legal minds felt at home in his office, no matter their gender.
In response to Kavanaugh's nomination, 84 women from his time at the Bush Administration and 18 former female clerks of Kavanaugh's wrote letters to Congress reaffirming his support for women and equality.
Judge Kavanaugh is hardly the anti-feminist women in the gallery are portraying him to be.
In fact, Lisa Blatt, a self-proclaimed liberal feminist who has argued more cases before the Supreme Court than any other women, introduced Kavanaugh alongside former Secretary of State Condoleezza Rice and Senator Rob Portman.
Blatt noted, "I have received many angry calls from friends and even strangers for supporting Judge Kavanaugh, but I don't see the choice before you as difficult. By any objective measure Judge Kavanaugh is clearly qualified to serve on the Supreme Court… On a personal level… Judge Kavanaugh has spent countless hours listening to me talk about the challenges I have faced as a woman and working mother in a field dominated by men. He has been a great source of advice on these and many other issues of work life balance."
Blatt

commended

Kavanaugh on his ability to assist women in shattering glass ceilings within the legal community. Blatt is a feminist. Regardless of political ideology, she can acknowledge an individual who is qualified for their position and fair to their colleagues.
Meanwhile, the "feminists" being taken out by security are simply showing they are more invested in outrage than action. If they were interested in real change, they would see that Kavanaugh has been a driver for equality. They would be proud of a Supreme Court nominee that understands the importance of providing women with greater economic opportunity.
This is no surprise. After all, groups such as the
Women's March
released statements saying President Trump's nominee would be a "death sentence for thousands of women" moments after Kavanaugh was selected in a clearly pre-written statement. We know this was pre-written because it was sent out with an "XX" instead of Kavanaugh's name.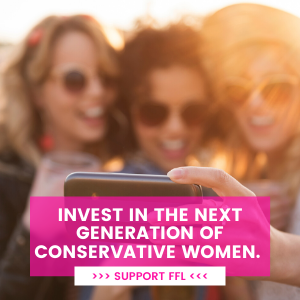 No matter who the nominee was, the group would have inserted the name and claimed women's rights were dying.
The protests occurring during this hearing are an extension of that same mentality. No matter the individual's record of uplifting women, they must be attacked because they do not have an identical agenda as left wing feminists.
The men and women screaming through the hearing should sit down and listen. If they did so, they would discover a Judge who abides by the law. They would find a person who works for the equality and representation of all people. All women, including those bursting through the doors screaming "stop Kavanaugh," should actually thank him for helping the legal profession become more equal and more fair.