Image Credits: AP Photo
2020 elections are quickly approaching. This year, conservative women from all over are running for United States Congress and here at FFL, we are excited to introduce these candidates. 
Mississippi has one woman running for Senate this year. The Mississippi primary will occur on March 10, 2020 and the general election will occur on November 3, 2020.
The primary is being held during spring break for many Mississippi schools, so if you're a Mississippi voter, remember to get your absentee ballot in before going out of town.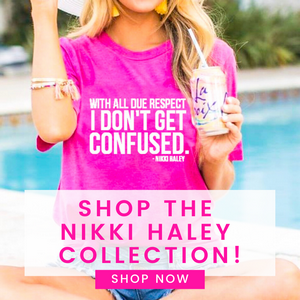 Here's what you need to know about Mississippi's female candidate.
Cindy Hyde-Smith was the first woman to represent the state of Mississippi in Washington, D.C. She was appointed in November 2018, and will be running for re-election this year. She served 12 year on the Mississippi State Senate, and as Mississippi Commissioner of Agriculture and Commerce. Currently, she serves on six subcommittees of the Senate Appropriations Committee: Agriculture, Rural Development, Food and Drug Administration, and Related Agencies; Homeland Security; Labor, Health and Human Services, Education, and Related Agencies; Energy and Water Development; Interior, Environment, and Related Agencies, and Legislative Branch, where she is a chairman.
As a fifth-generation farmer, Hyde-Smith is passionate about advocating for farmers and ranchers across the United States. She is a strong supporter of President Trump, the second amendment, and the right of the unborn. Hyde-Smith is a devout Christian and isn't afraid to share her religious views. She advocates for a strong military and national defense. Her number one priority during her reelection campaign is to address the rising national debt. She will be facing Democrat Mike Espy, who she beat in 2018, Democrat Tobey Bartee, and Democrat Jensen Bohren.

Learn more about Hyde-Smith by visiting her campaign website
here
and her current website as senator
here
.
CABINET
Whitney is a senior majoring in communication at Mississippi State University. When she's not preparing for law school, you can find her online shopping or planning a trip to Disney World. She loves Ronald Reagan, traveling, and all things preppy.