Whether you are a sports fanatic with a favorite team or a fair-weather follower or simply not interested at all, it's hard to ignore the Super Bowl. Super Bowl Sunday is basically a holiday in many cities, and your usual haunts may become watch parties right beneath your nose. No matter where you stand on the sports debate, or what team you represent, here's what you
need to know
about Super Bowl LIV (54) to survive. 
The WHAT
The Super Bowl is the annual championship game of the National Football League. The NFC Champion plays the AFC champion, and the winner is crowned victorious until next year, when someone else takes the spotlight. There have been lots of Super Bowl controversies in the past, and each year has a different level of spectacle to it. Of course, there will also be the infamous Super Bowl commercials–a chance for companies to pay millions of dollars for thirty seconds of your time. There will be four ad breaks
per hour
, and you can expect funny, heartfelt and downright odd
commericals
that will have everyone talking.
View some of the
best commercials
of previous Super Bowls here.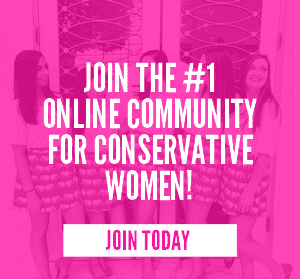 The WHO
This year, the Kansas City Chiefs and the San Francisco 49er's will face off in the Super Bowl. This is the first time these two teams have played each other in the big game. The Chiefs also haven't been to a Super Bowl since 1970, when they beat the Minnesota Vikings–so this is big for them. The betting odds are close, though t
he Chiefs are favored slightly
. Their quarterback, Patrick Mahomes, is favored to be Super Bowl MVP and say that famous "I'm going to Disney World" line if they win–but maybe the 49ers, who have the best record in the NFC, will pull off a victory. Bill Vinovich will be the
head referee
. 
Demi Lovato will sing the
national anthem
and Christine Sun Kim will sign it in ASL. Jennifer Lopez and Shakira will perform the
halftime show.
The WHEN
This year's Super Bowl will take place on Sunday February 2nd. The game begins at 6:30PM and will go late into the evening, so cancel your plans.
You can watch on FOX or on fuboTV.  
THE WHERE
This year's Super Bowl is taking place at the
Hard Rock Stadium
in Miami Gardens, Florida. That stadium has already hosted six Super Bowls, so they know what they are doing.
Tickets
are running, as of the writing of this article, around $4000 a piece. 
WHAT TO EAT
Everyone knows that the best part of the Super Bowl party is the snacks. Check out these great links for recipe ideas for you, your family, or your whole squad this Super Bowl Sunday. I'm a big fan of pizzas, a great dip, and more chips than I could humanly consume. Don't forget to buy your food (and alcohol) ahead of time to avoid long store lines or under-stocked shelves.