Image Credits: Getty Images
We've seen it all before: politicians flooding the Iowa State Fair, the surging social media, and attacking the president and the current administration. This is exactly what happened with Republicans for the 2016 election, but this year is different. Why? Because 23 Democrats are duking it out to become the Democratic candidate to face President Trump in the general election. But I've been noticing something in particular that has really captured my attention and is something that I only notice more now that I've caught on. 
The Democrats are acting the same way that they criticized Trump for behaving. Remember when Democrats had a lot to say about the divisive way in which Trump spoke of his Democratic opponents and even his Republican opponents? Even now, Democrats have a lot to say about how President Trump tweets about people. But Democrats are just as guilty. Recently, Bernie Sanders called President Trump an idiot in a tweet. I would argue this makes Bernie just as guilty as President Trump for childish behavior online.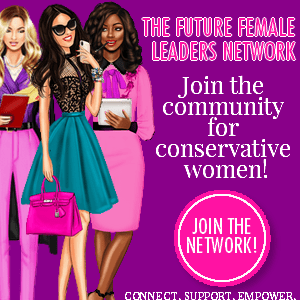 The divisiveness with which the Democrats are talking about the state of America right now shows where their heads are at. Creating this divide is what they believe is the best way to defeat Trump. It doesn't seem to be working. Republicans are watching with grins on our faces as they grasp at straws and fight with each other about the merits of socialized medicine, gun control, and socialism in general. 
The Democrats have learned from watching President Trump that sometimes a rigid posture and fake smile with overly thought out words don't work nearly as well as "off the cuff" speaking. President Trump doesn't speak to people above what they can understand and speaks to them in layman's terms. We are seeing Democrats do the exact same thing in speeches, even putting emphasis on the same words that President Trump tends. Words like "evil" and "wrong" are being emphasized instead of words like "socialism" and "medicare". 
We are watching the Democrats become completely unhinged as they eat their own. This election cycle, we are watching some of the most cringey content the internet has seen. While I believe Republicans have a way to go with our social media game, the Democrats are showing why it's not always effective. Elizabeth Warren's hard-to-watch "lives" as she drinks beer, Kristen Gillibrand's campaign tool of getting people to go grab drinks with her, and Kamala Harris's completely awkward videos and even weirder video of her seeing Elizabeth Warren with the most staged reaction and hug ever. 

President Trump has brought a new flavor to politics and it's total transparency and his inability to filter his thoughts. Democrats are trying so hard to be the same, but it's failing. It's leading to bad sound bites for them and they aren't hitting much of anything with substance. They anger is pouring out of them, but not in a passionate way, it's aggressive and unattractive. Does this remind you of any President? The current one, maybe?
For people who love to hate our current President, they sure do like to take a page out of his playbook.